2019
the year of revival!!!!
Welcome! We are so excited that you have decided to stop by our site. At Truth Ministries our motto is to Love God, Love People & Love Yourself! The vision of Truth Ministries is to be a pillar of love to the world, meet the needs of our local communities and encourage all to live out their God given dreams.
Our prayer is that you would come to develop a true relationship with Christ and that you would know Him so intimately where you can't help but to Love God, Love People and Love Yourself.
Try God and watch your dreams come true!
​
John 8:31,32 ....If ye continue in my word, then are ye my disciples indeed; And ye shall know the truth, and the truth shall make you free.
LOVE

God

LOVE

PEOPLE

LOVE

YOURSELF
2019 - The Year of REVIVAL!!!
​
When we say "Revival" the first thing that may come to mind is having to go to several church services, listen to several preachers coming in and out throughout the week and you leaving feeling drained. God Knows that is what came to our minds whenever we heard the word "revival".
​
Now, there is nothing wrong with having several church services, but in our experiences attending many revival services...we didn't leave feeling revived about anything!
But here's what we're talking about when we say REVIVAL....this year of Revival is about things that were dead in your life now being Renewed, Restored & Revived! See, God is causing some former relationships that looked dead to become alive again! He's causing healing to be restored in your bodies. He's causing old dreams & visions that you may have given up on to be stirred up in you again & be fulfilled. This is our time as the body of Christ to get back in faith and back in the flow of God's revival!
​
Dominic & Sophia
​
​
​
​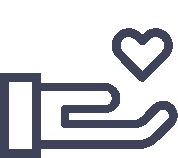 "

Give, and it shall be given unto you; good measure, pressed down, and shaken together, and running over, shall men give into your bosom. For with the same measure that ye mete withal it shall be measured to you again."